How to Find Your Belt Size Easily
How to Measure Your Belt Size
How to Measure a Belt
Finding the right belt size is important for a comfortable fit. Here's how you can do it:
Measure Your Existing Belt:
Take a belt that fits you well and lay it on a flat surface. Start measuring from the hole you use the most to the end of the belt where the buckle is. Round the measurement to the nearest inch. For example, if you measure 36 inches, you should get a size 36 belt.
Use Your Pant Size:
A simple way to determine your belt size is to add 2 inches to your off-the-rack pant size. So, if you wear a 36-inch waist pant, a size 38 belt will probably fit you well. If you're wearing low-rise pants or jeans, you might want to add 3 or 4 inches to your pant size instead.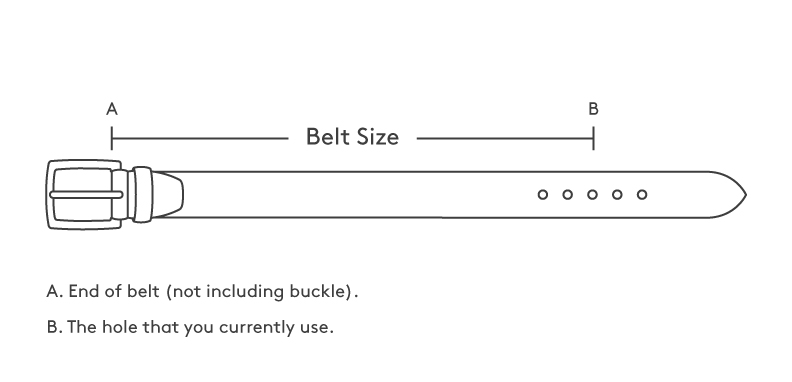 Here's a quick guide:
Pant size = 32, choose belt size = 34
Pant size = 34, choose belt size = 36
Pant size = 36, choose belt size = 38
Pant size = 38, choose belt size = 40
Measure Your Body:
If you want the most accurate belt size, use a tape measure. Thread it through the belt loops of your trousers and measure around your waist. Stand naturally without sucking in your belly or pushing it out. Round the measurement to the nearest inch and choose the belt size closest to that number.
Keep in Mind:
Leather belts and braided belts tend to stretch over time, so a snug fit initially will be more comfortable later on.
Remember, finding the right belt size ensures both style and comfort. Happy belt shopping!