Deadline: March 15, 2023
Applications are open for the National Taiwan Normal University Graduate of International Human Resource Development Programme 2023. The MBA programme offered by the Graduate Institute of International Human Resource Development at National Taiwan Normal University sets its goals as cultivating human resource professionals and scholars with international perspective, cross-cultural communication abilities, and professional knowledge.
The programme has the following features:
Scholarship
The scholarship is itemized as follows:
Eligibility
Application
Click here to apply
For more information, visit TaiwanICDF Scholarship.
Jude Ogar is an educator and youth development practitioner with years of experience working in the education and youth development space. He is passionate about the development of youth in Africa.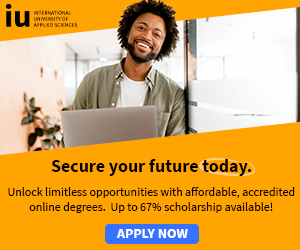 Subscribe




Select Global and any other







Opportunity Desk © 2023
Opportunity Desk
Don't miss your chance to get personalized opportunities to unlock your dreams, connect with mentors and more at a huge discount.
No thanks, I'm not interested!