Deadline: November 1, 2022
Applications are invited for the Université de Lausanne (UNIL) Masters Scholarship 2023/2024. The Masters scholarships are scholarships for excellence awarded exclusively to students who have graduated from a foreign university and whose academic results are of a very high level.
UNIL grants around ten scholarships a year. The scholarship is granted for the minimum statutory period of the programme chosen by the student.
Scholarship
Eligibility
Eligible Programmes
The list of all Masters degrees at UNIL that it is possible to apply can be found at here:
It is not possible to apply for the following programmes:
Application
Candidates for the Masters Scholarship must apply online and upload their complete application file in PDF during the online application. Application files in PDF sent by email and incomplete application files will not be considered.
For more information, visit UNIL Masters Scholarship.
Jude Ogar is an educator and youth development practitioner with years of experience working in the education and youth development space. He is passionate about the development of youth in Africa.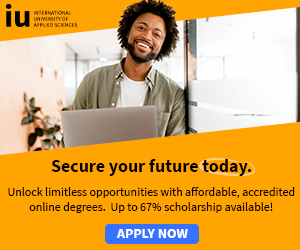 Subscribe




Select Global and any other







Opportunity Desk © 2022
Opportunity Desk
Don't miss your chance to get personalized opportunities to unlock your dreams, connect with mentors and more at a huge discount.
No thanks, I'm not interested!